June 1st, 2017: Introduction new Tail Lift Seal ATS-DLH
We are proud to announce the new tail lift seal, the ATS-DLH, which can be ordered as of the 1st of June, 2017: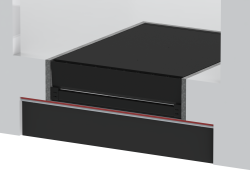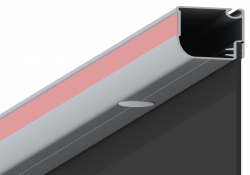 The tail lift seal ATS-DLH provide optimum protection of the tail lift opening.
Features and benefits of the ATS-DLH tail lift seal: Optimum aesthetic finish
Excellent protection against dirt, draft and pests
Made from high quality cloth
Easy to install
Available for each tail lift opening
Available from stock
Application
The tail lift seal ATS-DLH protects the letterbox opening underneath the dock leveller against draft and litter. The seal also provides extra protection against pests.
Materials
The base of the tail lift seal is an anodised and extruded aluminium profile in which high quality 3000 gr/m2 black curtain is attached. The tail lift seal can be optionally finished on the front with a reflective red trim.
The tail lift seal is supplied as a kit, including all fasteners and anchors which are needed to install the seal.
Documentation
The new documentation such a products leaflet and installation drawing can be found on the website: Tail Lift Seal ATS
Later this year we expect to introduce a new tail lift sealing for the DLE-NG.
Option
Reflective red trim on the front of the aluminium profile.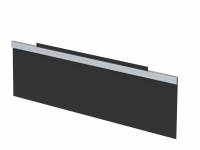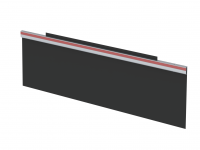 Standard appearance With optional reflective red trim
Questions?
If you have any questions concerning this information, please, do not hesitate to contact us!