High quality DOCKSHELTERS
Are you a reseller or contractor and looking for high quality dockshelters? We encourage you to find the desired dock shelter in our web shop!
We offer a wide range of dock shelters in our web shop. We can manufacture your dockshelter(s) customized according to your preferences !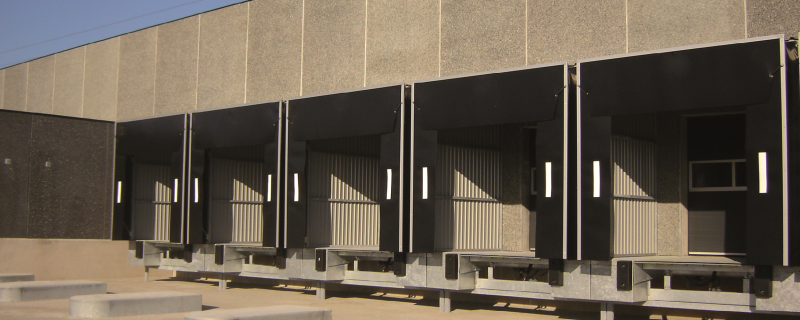 THE NEWEST GENERATION CURTAIN DOCKSHELTER: THE ONLY REAL ALL-ROUNDER
Suitable in use in almost any situation. The DSCM dockshelter is available in many different types and sizes with a wide variety of customized options.
Our DSCM dock shelter is known for its solid construction, optimum drainage and high durable flaps.
Not A CUSTOMER of DOCKEQUIPMENT.EU yet
All of our registered customers can access all information directly in this web shop (such as the installation drawing (s) and other technical information) and can directly select their dock shelter and order.
Not a customer yet? Please, register as a reseller directly.
DOCKSHELTERS order ONLINE directly
Are you a customer of Dockequipment.eu? You can order your custom made dockshelter directly online. To create your own dockshelter, you go through the selection process itself. Here you select the length, width, depth, frame etc. We will contact you to confirm the exact delivery date after the order has been placed with us.

POPULAR DOCKSHELTERS:

more information about our dockshelters?
Please fill in the contact form below and we will contact you ASAP.
You can also call us directly on the following phone number: +31 (0) 33 206 75 37